Within the "Power Units 200+" Program, we have developed a low-cost and universal method of making the operation of 200 MW power units more flexible, allowing them to be adapted to new requirements and a work regime characterized by faster start-ups and power consumption, reduced technical minimum and a large number of shutdowns and start-ups. The method developed by Pro Novum is based on using the natural technical reserves of the power unit and is a natural stage in the diagnostic achievements of the company, which this year celebrates its 35-year jubilee. This solution does not require modernization works related to interference in the construction of the power unit, long shutdown periods or costly replacement of elements. The starting point is the performance of a technical audit of the unit in order to identify the stocks of lifetime of critical elements that affect the reliability of its operation as well as operational limitations, including in the field of unit operation control. Tests confirming the possibility of increasing flexibility can be significantly reduced by using modeling of selected operation and degradation processes as well as simulation of conditions and effects of work with new parameters. Such possibilities are created by the use of a virtual model of the 200MWe class power unit, which was developed for the needs of the 'Power Units 200+' Program and which was located in a properly secured IT Test Environment. Research and development works during which the Pro Novum method was verified in the real power unit have been completed, and the achievement of all the assumed indicators was confirmed in the course of measurements carried out by an independent measurement company.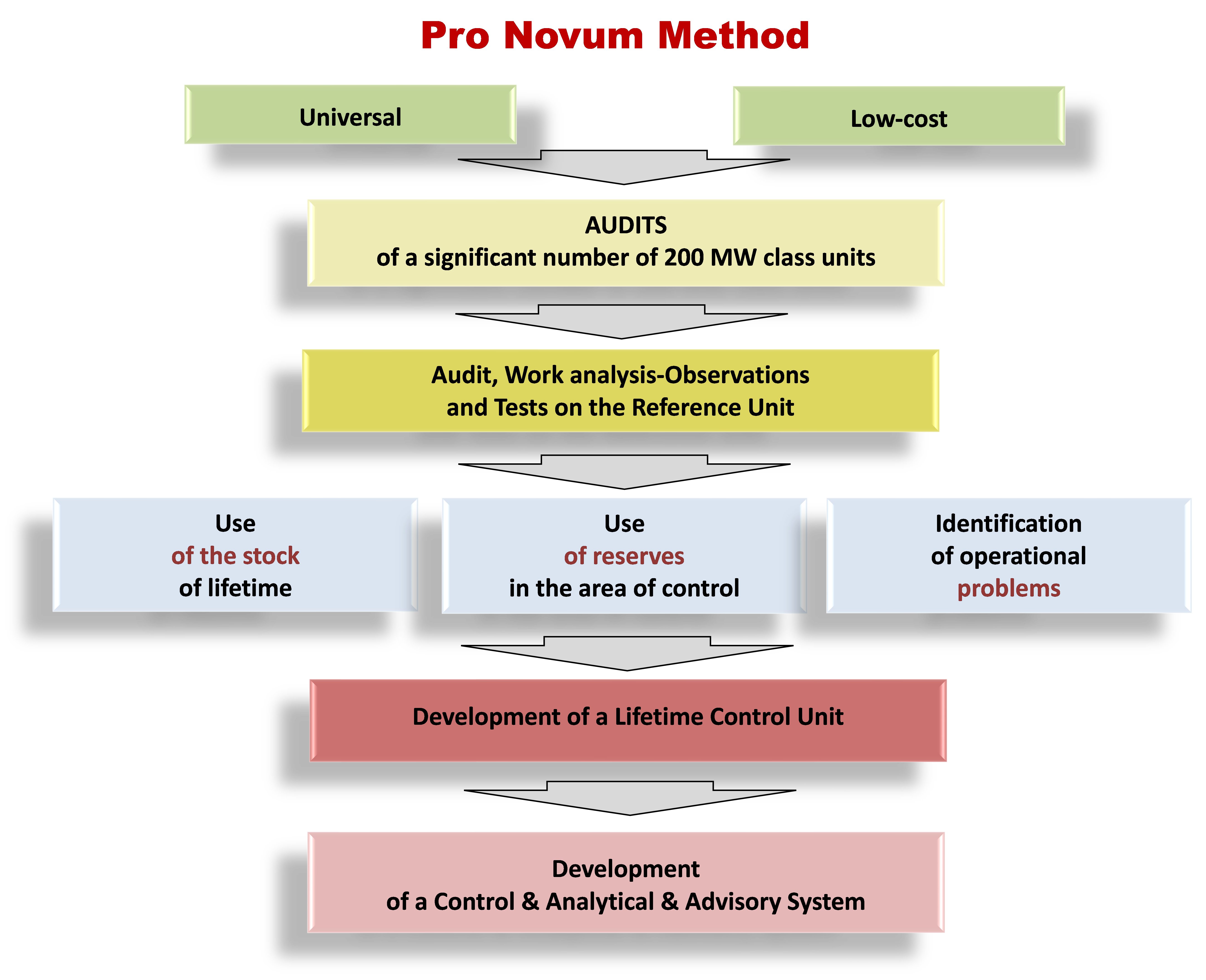 The Pro Novum method can be implemented on 200 MW class power units and not only as a comprehensive solution or in the form of implementation of selected components, e.g.:
Stable operation with a lowered technical minimum.
Accelerated startups from individual thermal states.
Faster power take-ups.
A Control & Analytical & Advisory System supervising the operational safety of critical elements and the unit availability.
In connection with the above, we invite all interested entities to submit offers for the granting by Pro Novum of a non-exclusive and paid license to use the Results of R&D Works and Background IP items.
If you are interested in cooperation please send your offer by e-mail to pronovum@pronovum.pl